NeoTrack provides a wide range of solutions which are beneficial for not just
school management, but also for parents, kids & other stakeholders.
Intelligent route learning-based school bus
tracking solution
Solution for school management – tracking, playback & reports
Solution for parents – tracking, ETA, alerts & notification
Attendance logged & notified during entry /
exit
Short-range tap-based RFID solution
Long-range non-intrusive RFID solution
Bio-metric based attendance
Attendance logged & notified while boarding / de-boarding along with authorized child handover
RFID cards based attendance
Caretaker terminal based attendance & authorization
Automotive-grade CCTV cameras for live monitoring inside the bus
MDVR with 4G – video, audio recording & playback, cloud storage
IP cameras with modem – video, audio recording live streaming & playback

Real Time Information
Parents can track & monitor the
precise location of the school bus.

Proximity Alerts to Parents
Alerts are sent to parents 10 minutes
before the school bus reaches the or drop point.

Notifications to Parents
Real-time app notifications when a
kid is picked up or dropped in school

Safety Alerts
Notifications are also sent when a kid
starts from or reaches school

Accuracy
Precise tracking of the school bus
enables parents to plan their time
efficiently.

Audio & Video Surveillance
NeoTrack offers extended safety featureswith surveillance through camera, audio mic and SOS.l

Ease of Use
NeoTrack's easy user interface offers
multiple language support and
adaptability across different OS
platforms.

Emergency Notifications
Parents are alerted when the school
bus is delayed or any unplanned
incidents

Time Saved
Parents need not waste their time
waiting for school bus and kids
spend the least time on the bus.

Route Optimization
With the help of historic data, NeoTrack finds out the most optimized route for the entire fleet. This smart route plan helps the school management to be fuel & time efficient.

Complete Playback
The entire fleet's one-year data(24*7) is saved and the school management can analyze the fleet movement at any point.

Consolidated Reports
By saving route information for one year, NeoTrack generates reports & charts that give key insights into fuel management, time efficiency, and route efficiency.

Profit Maximization
With zero hardware investments and less human efforts, NeoTrack is the most suitable solution for school transportation.

Instant Breach Alerts
Immediate alerts are sent to the school management when there is any deviation from the expected behaviors. Speed limit breach, distance limit breach, unauthorized vehicle movement, route changes or delays.

Safety and Security
Kids are secure from any threats and misdoings as the school bus is guarded with an intelligent NeoTrack system by instantly notifying kid's status & breach alerts to respective stake holders.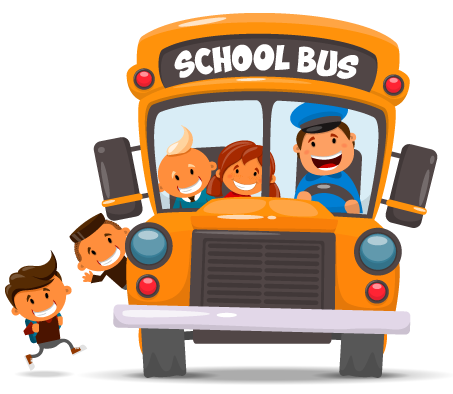 Live view of the students & driver
Optional front-view & rear-view cameras
Access cameras anytime from anywhere
An alert will be sent if the camera's power is disconnected
All cameras include audio recording
Remotely playback the saved video (1 week – 2 months)
Security enclosure locks memory card from misuse
Get alerted if the camera is tampered
Cloud storage ensures accessing videos even if cameras are off/broken/stolen
School bus tracking has become a necessity more than just a need keeping in view of the safety of kids at school. Neotrack provides one of the best school bus tracking app to ensure kids safety at all times. A lite version of NeoTrack standard, which provides an optional subscription model for parents.