We take great pride in creating a great place to work. We create spaces
where diversity — both cognitive and literal — and ideas flourish.
We are always interested in bringing in great talent to add new perspectives. Today, we are a team of 70+ people working to solve challenges, being small gives us a lot of agility in terms of innovation, work-life balance and flexibility.
If you are creative, passionate, innovative and want to make a difference, come join us. You'll be welcomed into a team that loves to dream up groundbreaking ideas and make them real.
Use your expertise and ideas to help us provide pre-eminent solutions to schools.
Share your resume with us at hr@neotrack.ai
If your profile gets shortlisted, we will get in touch with you.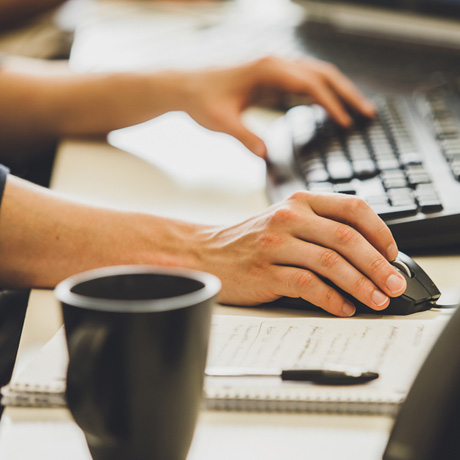 Senior Web Developer (PHP)
No. of Positions: 2
Location: Coimbatore
Design and build web applications with PHP, CodeIgniter / Any PHP frameworks
Understand business requirements and translate them into technical requirements
Design, build and maintain high performance, reusable, and reliable web application
Maintain code quality, organization, and automation
Be hands-on HTML5, CSS3, Java Script, JQuery, PHP and CodeIgniter / Any PHP framework
Experience with designing Front-End
Candidate should be strong in PHP and CodeIgniter / Any PHP framework.
Comfortable with rapid development cycles and tight schedules
Strong knowledge in Web/Front-end Development
Experience on Java will be an added advantage
Senior Marketing Executive
No. of Positions: 2
Location: Coimbatore
Direct sales and marketing activities
Deep technical understanding of the product and explaining it to the customers in the domestic market conveying problem statements, usage, solution values, etc is very important for the product
The market shall be approached via cold calls, meeting in person, references, events for business generation
Use sales techniques that maximize revenue while maintaining customer loyalty
Recognize opportunities to up-sell a customer and sell enhancements to create a better experience or event
Receive, record, and relay messages accurately, completely, and also legibly
Promote awareness of brand image internally and externally
Should be willing to travel in & around the territory and out of town based on the requirement.
Proactively recognize opportunities for the company's products and solutions
Pre-sales, post-sales activities, and other support activities and coordination to ensure smooth service to the customer.
Fixing client appointments, meetings, and follow-up with targets and obtaining results
Creation and maintenance of client databases
Minimum 4 years of marketing experience, preferably in the marketing of products and solutions.
Educational qualifications: Any graduate/postgraduate – Any specialization
Excellent communication skills – Fluency in territory language & English. Hindi is an added advantage. Flexibility to travel
Gender preference: Male
Good marketing skills / should be persistent and responsible.
Should have a positive attitude and be trustworthy.
Highly organized and mature with respect to human relationships.
Should have high influencing, convincing, and negotiating skills.
Attitude to learn is a must and should be target oriented.
Should easily understand the technology and be familiar with current technology trends & handling electronic devices like computers, smartphones, tablets, etc.
Should have strong presentation skills & Interpersonal Skills